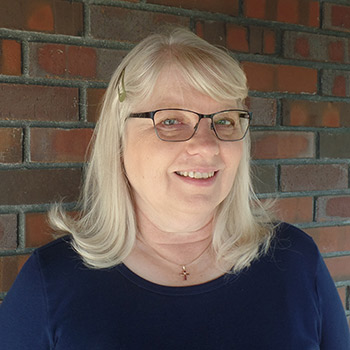 Meet Our Massage Therapist
Dr. Loretta Erskine, LMT
Loretta Erskine was born Dickinson, ND and lived on a farm until she was 8 years old when her family moved to Yakima. She attended St. Paul's Grade School and graduated High School at Carroll. She went to YVCC, and then went to work at Yakima Medical Lab where she became a Lab Technician. Over the years, she's worked in various labs for 42 years. She received her training in Massage Therapy in 2004 while working at a lab and is also a certified Medical Myotherapist. She is a Bone Densitometry Technologist as well as a Certified Healing Practitioner and has achieved a PH.D. in Metaphysical Science since 2019.
Joining Our Team
While continuing to work in labs, Loretta continued running her own massage therapy business office on weekends. Loretta has recently retired from her lab technician position and is very excited to be joining Weber Chiropractic & Nutritional Healing as our new Massage Therapist.
MASSAGE THERAPY »
Loretta has three children and two grandchildren. She enjoys gardening, watching NASCAR and the Seahawks. Other interests are sound therapy, Healing Touch, and other modalities of healing techniques.
Contact our Yakima office and schedule your massage therapy with Loretta today!


Dr. Loretta Erskine | (509) 965-7155