Nutrition Response Testing (NRT) in Yakima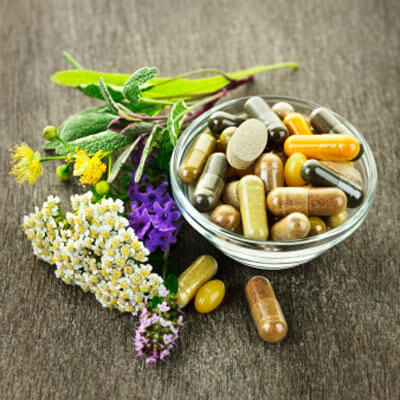 When our bodies are healthy and in balance, all systems function properly and in tune with one another. But when there is an imbalance, we experience symptoms such as allergies, chronic pain, fatigue, headaches, migraines, weight gain and host of other conditions. Nutrition Response Testing will identify your hidden health problems as well as the strategy to correct your imbalance. The strategy, a personalized health improvement program, often includes whole food supplements, herbs, and dietary and lifestyle changes.
If you have tried and failed to handle allergies, chronic pain fatigue, headaches, migraines, weight gain, episodic infections (ear, bladder, respiratory, prostate), acid reflux, PMS, menopausal symptoms or a host of other conditions, then set up a Nutrition Response Testing evaluation at Weber Chiropractic & Nutritional Healing. There is a reason you can't get well. We can find the 'missing piece' preventing your recovery and put you in control with your personalized health improvement program.
Why You Are Here?
If you are like other people who come to us for help, then most likely:
You may have one or more health conditions that won't go away.
You have visited doctors, or even alternative practitioners, but the results weren't what you hoped or expected.
Health conditions are significantly affecting your life. Perhaps this also affects your career, family, and/or personal finances.
You realize that these conditions are probably not going to get better unless the real source of the problem is found and corrected.
Patient Successes
This heartfelt 'thank you' is long overdue. You have helped me soooo much this past year. I feel 100% better since I have been seeing you. You have helped me with so many problems: tiredness, PMS, and allergies. I'm just glad that I decided to come and see you… I actually have all the energy that I should have. All of my PMS symptoms have vanished. You don't know how much that means to me.Tammy F.
I feel better than I have felt in at least eight years. I have energy and have lost 23 pounds. For years I suffered from 'inertia' not having enough energy to get up and do anything. I'm back enjoying bike riding and walking instead of just making myself do things. An added bonus is that the natural curl has returned to my hair. F. Cruz
Within 1 ½ weeks the symptoms were all gone, and have stayed that way. Your analysis seems to be like a laser that goes right to the physical source of the problem. The recommended personalized nutritional programs recommended have helped me and members of my family each time. Bart D.
Nutrition Response Testing is a service mark owned by Freddie Ulan and is used with permission.


Nutrition Response Testing Yakima WA | (509) 965-7155