Zerona Z6 Non-Invasive
Fat Loss Laser in Yakima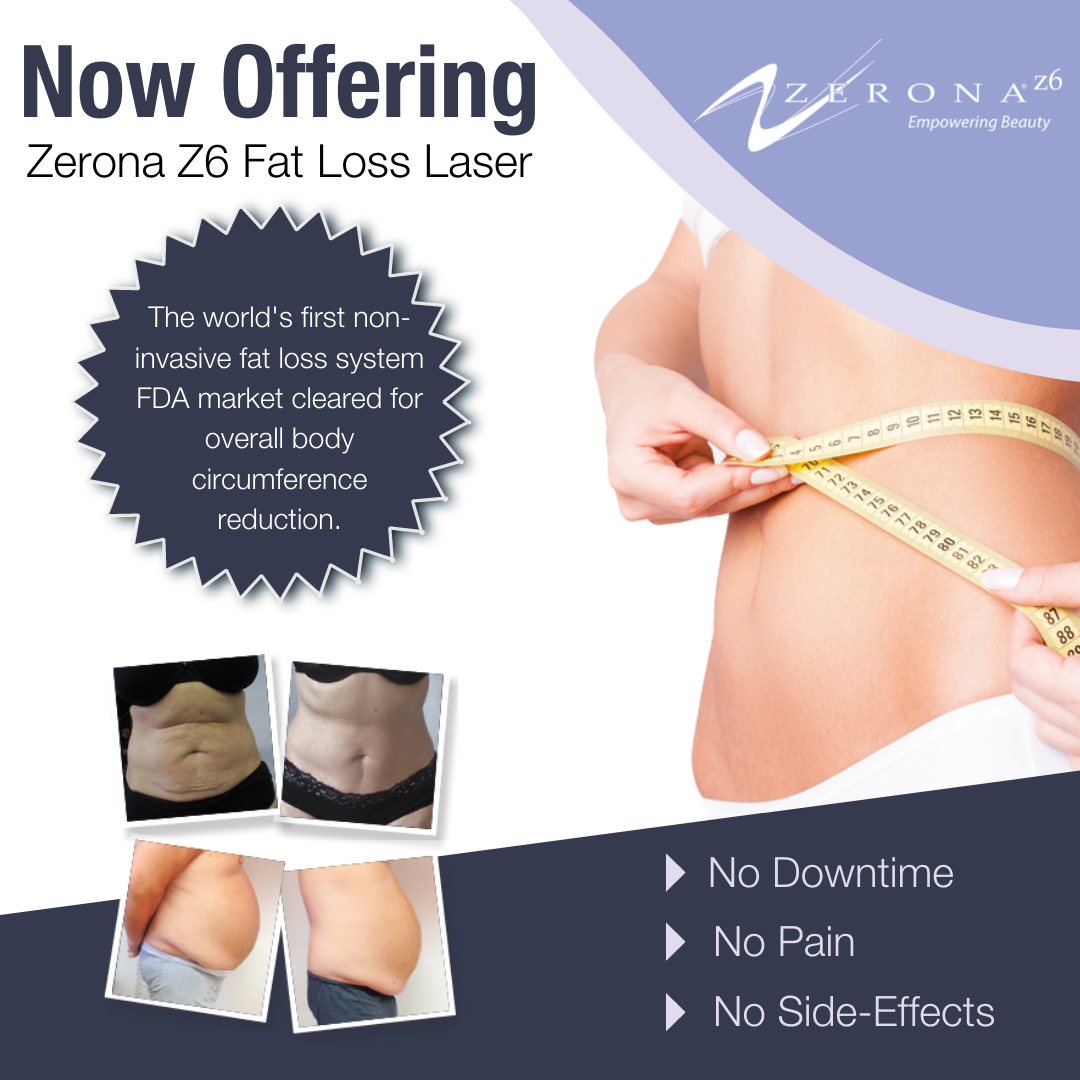 Ready to lose stubborn fat that's been plaguing you for years? At Weber Chiropractic & Nutritional Healing, we're proud to offer patients whole-body wellness solutions that don't require surgery.
We believe that you should feel good and confident in your skin, which is why we're happy to announce the addition of the FDA approved Zerona Z6 Laser to the practice.
What is It?
The Zerona Z6 is a cold laser therapy designed to help you lose stubborn fat. This laser works for patients of all shapes and sizes, whether you've got a couple of inches to lose or several.
This non-invasive laser therapy works by stimulating your lymphatic system in the targeted area. As stubborn fat often leaks out into the lymphatic system from your bloodstream, this focused lymphatic targeting by the laser helps provide the stimulation it needs to expel excess fat from the body. To determine if you're a candidate, we invite you to schedule a visit to our practice for a consultation.
During your first visit, we'll offer to do a session with the laser completely free of charge after learning about your goals. If you notice a difference in fat loss and want to continue with a custom treatment plan, we'll get you started!
Best of all, each session isn't painful at all-in fact, most patients don't feel anything during their visits.
Frequently Asked Questions
How long does each session last?
Each session lasts about 40 minutes, during which patients will spend 20 minutes with the laser on the front of their problem area, and then 20 more on the back.
A variety of stubborn fatty areas can be targeted, including the waist, thighs, hip, neck, lower or upper back, and stomach.
How many sessions will I need?
Though each patient is unique, it generally takes about six visits to achieve your desired result. We often recommend seeing us for sessions twice each week over the course of three weeks, or three times a week over the course of two weeks-the choice is entirely up to you!
We've seen patients experience incredible results in the practice! Expect to lose anywhere from 2-10 inches depending on your specific treatment option.
Learn More Today
We'd love to invite you to learn more about our practice and get started today with your treatment. Contact us to book your first consultation and discover how easy losing inches can be!
CONTACT US »

Zerona Z6 Non-Invasive Fat Loss Laser Yakima WA | (509) 965-7155